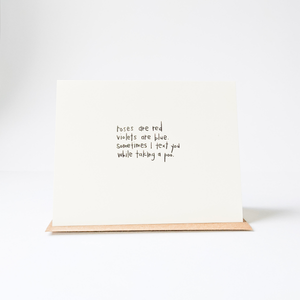 Blank inside.
No shame. (Hopefully) no pain.
This top-selling card proves that we are all guilty of The Toilet Text. We hope that you'll join us in wearing this badge of honour.
If your hands are too busy texting and pooping, we can ship the card for you! Add a note at check out and will send this directly to the recipient from you.